Exploration Education

Exploration is fun, wise, healthy, and important. An ABC Garden helps each school to get their students outdoors to explore, to have fun, and to be healthy and wise. As students have an adventure and explore in the ABC Garden, students learn hands-on about the world and their community.
The ABC Garden is an Exploration Garden, an Experiential Garden, and an Adventure Garden for Exploration Education,
Experiential Education,
Adventure Education,
Outdoor Education,
Nature Education,
Community Education,
Science and Art Education,
Community Problem-Solving Education,
Poverty-Reduction Education,
and more!
Outdoor Classrooms. The ABC Garden entails the construction of a landscape architecture design of a specific outdoor classroom infrastructure. Once built, the ABC Garden outdoor classrooms are set for classes to use them with curricula and lessons, which are custom-designed for the ABC Garden.
Science and Art. The ABC Garden is a Science Garden and an Art Garden, at which students explore the outdoors, nature, and their community, by doing a wide variety of science and art projects. At the ABC Garden, students study the science and art of community. Students do science and art projects to study the community's strengths and unique features. Plus, students do science and art projects to help to solve and diminish each chronic problem (poverty, corporate corruption, unemployment, malnourishment, pollution, habitat loss, and more), in the community and beyond.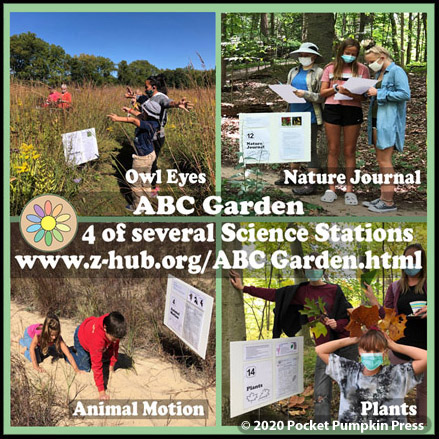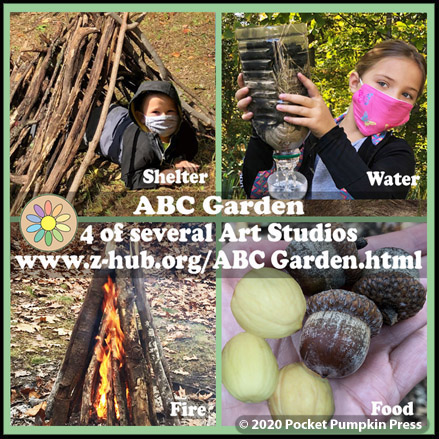 Connection. The ABC Garden is a connection garden: it connects students to the local outdoors, nature, and community.
Hands On. 21st-century schools are looking for a balance between hands-on activities, paper activities, and electronic activities. The ABC Garden is a hands-on garden, which helps students to physically connect in-person to the geographic community, instead of having only electronic connections through the internet or paper connections, at a desk, inside a school building.
Nature Center. The ABC Garden is a school's nature center, at which students explore how nature relates to themselves and to their community, as well as to human needs, to jobs, and to the economy. The ABC Gardens provides a space of many features to explore to learn about local nature and the local community. Students will explore the strengths of their community and the delightful natural features of local habitats.
Students carryout Solutions. With an ABC garden, students will explore community needs and problems, as well as explore and use science, art, civics, and community cooperation to help to meet community needs and to solve problems. The ABC Garden is a community solution garden.


ABC Garden Homepage
ABC Garden of Exploration Education and HANDY Education, Three Oaks, Michigan, USA. Students learn about nature, culture, science, art, history, ecology, economy, academics, and more.
See ABC Garden
at www.z-hub.org/ABCgarden.html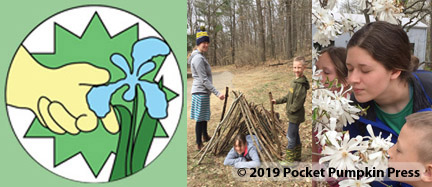 Galien Valley Nature and Culture Program (GV-NCP).
Galien Valley Nature and Culture Program runs interdisciplinary classes about nature and culture. Classes are informative and fun. Students learn how culture and nature relate to each other and how science, art, health, economy, etc. relate to nature too. Furthermore, classes include a few lessons on holistic skills as well as the ABCs of community, ecology, economy, science, art, and more.
See Galien Valley Nature and Culture Program website at www.z-hub.org/galienvalleyncp.html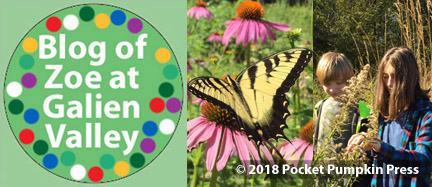 Blog of Zoe at Galien Valley, about practicing holistic skills, science, art, teaching nature classes and the ABCs of 6 holistic skills, local wildlife, local native flowers, ecology, economy, stewardship and landcare of local habitats, etc.
●See Zoe's Daily Blog website at
www.z-hub.org/zle-blog.html
●See Zoe's Monthly Blog website at
zoemonthlyblog.blogspot.com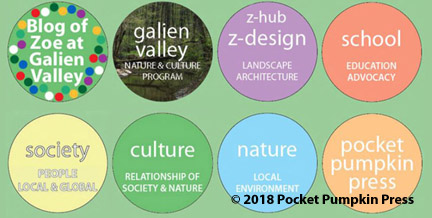 z-hub homepage. See more information about every basic thing that is important to the well-being of people - and how everything links to everything else. See www.z-hub.org